Our family went on a ship trip.
http://www.kanmon-kisen.co.jp/route/mojikou.html
The ship's name is "Retro cruise"
They have a tour that we can see the Mojiko retro cityscape from the ship.
My son liked it very much and said, "I want to board again!"
Since the next departure was an hour later, I refused his offer.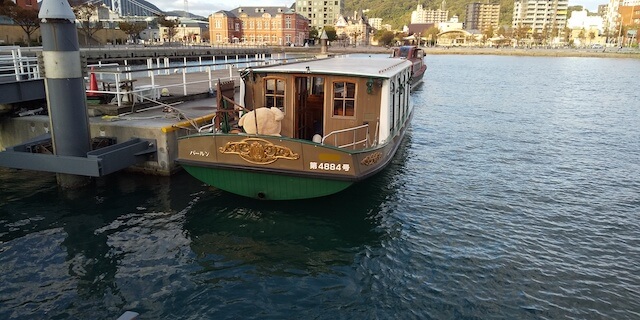 ---
船旅してきた。
門司港レトロの街並みを海上から眺めるレトロクルーズ。
息子くんが妙に気に入ってくれて、「もっかい船のるー!」とか言い始めた。
次の出航が1時間後だったので、とりあえず却下で。
校閲の内容
(タイトル)
Voyage
文法的には冠詞要りますが、タイトルなのでこのままでもok