Katie
I want to show you my favorite place in Nairobi.
Me and my friends came here every Sunday.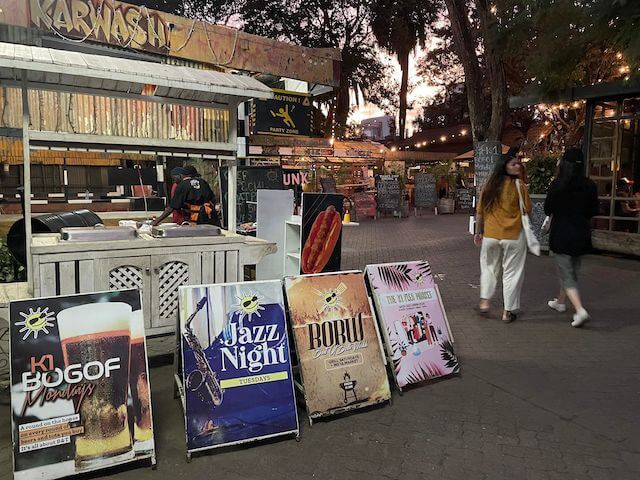 Me
Cool!
Can we enjoy drinking alcohol and foods?
What kind of place is this?
Katie
This is outdoor venue where you can enjoy music, food and drinks.
I think they show sports game as well.
Me
Amazing!
What is popular sports in Kenya?
Katie
I think football is popular.
And some areas of Kenya are famous for producing amazing runners.
Me
Oh! I see.
Katie
But I didn't go there to watch the sports.
Me
By the way, how about Kenyan music?
Actually, I don't know African music at all, I only know coffin dance in Ghana.
Katie
It hard to describe. Afrobeat has unique percussion and rhythm and it reminds me of the vast nature in Africa and make me relax.
This venue had different type of music each night.
But we went on Sundays because they had a live band that played Kenyan music.
I really recommend listening to Afrobeats.
Me
I haven't listened to Afrobeats.
I will try find it on Youtube.
---
単語
屋台
market